Millwright1 - Night Shift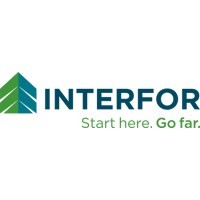 Interfor
Swainsboro, GA, USA
Posted on Tuesday, October 24, 2023
Millwright 1 – Night Shift, Swainsboro, GA

Interfor is seeking energetic and
enthusiastic team players to join our team as a Millwright 1 in Swainsboro, GA.
Starting rate for this position is $26.22 per hour with the potential to
grow based on skill level and experience.
What You'll Do
Read and understand equipment drawings and blueprints.
Perform routine preventative maintenance duties.
Cut, weld, and perform fabrication work with different types of steel.
Assess repairs and estimate time frames to complete.
Repair machinery in a timely manner.
Identify mechanical and hydraulic problems and assist in findings solutions and making necessary repairs.
Identify shaft sizes, measure up, and build shafts for replacement.
Identify and change sprockets, bearings, and chains etc.
Communicate directly and professionally with operators about how equipment is running to learn about any problems.
Communicate effectively and professionally with the Planning and Scheduling Departments.
Adhere to an absolute lock-out policy, ensuring that the power source is turned off, machine locked out, and tested to ensure isolation.
Submit work requests.
Fill out completed work orders listing work done, parts used, and the time it took to complete the job.
What You Offer
2 to 4 years of millwright level experience.
High School Diploma/Equivalent Preferred.
Prior manufacturing/warehouse/lumber operations experience preferred.
Ability and desire to work in varying seasonal climate conditions.
Demonstrated commitment to safety.
Excellent attendance record.
Physical Requirements: Walking, standing, climbing, bending and lifting up to 50 lbs.
Interfor is an Equal Opportunity Employer building a capable, committed, diverse workforce. All qualified applicants will receive consideration for employment without regard to race, color, religion, sex, sexual identity, gender, national origin, protected veteran status, or disability.