Administrative Assistant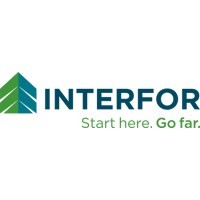 Interfor
Administration, Education
Swainsboro, GA, USA
Posted on Tuesday, October 24, 2023
Administrative Assistant, Swainsboro, Georgia
When you join our team as a Administrative Assistant, you will be responsible for assisting the Divisional Accountant in various accounting and clerical tasks related to the maintenance and processing of monthly accounting functions in a timely and accurate manner. This position will
also provide administrative support the mill operations which includes daily
operations reporting.
What You'll Do
Administrative
Greet and direct visitors.
Send outgoing mail and distribute incoming mail.
Direct incoming calls.
Arrange lunch for mill, procurement, reliability, and any other functional department.
Maintain and requisition all office supplies.
Schedule conference rooms.
Handle maintenance/service scheduling for office building & grounds (lawn care, miscellaneous repairs).
Maintain employee message board.
Operational Reporting / Data Entry
Enter sawmill work orders, kiln work orders, and planer consumption in LumberTrack inventory system.
Update Daily Files.
Review Crosscut production entered from previous night by operations employee for accuracy.
Reconcile bills of lading to shipments in Crosscut (makes sure all BOLs are "shipped" in LumberTrack).
Ad Hoc Accounting/Operations Reporting.
Reconcile inventory from Daily File to Crosscut.
Calculate log usage and reconcile receipts and shipments.
Review sawmill production volume vs. forecasts, work with divisional accountant on providing commentary if +/- 25%.
Inventory
Enter lumber inventory adjustments in Lumber Track application.
Assists with month end lumber inventory counts.
Research inventory deviations to determine possible causes and communicate this to management via periodic reports.
Assist with fixed asset inventory audits.
Communicate observed internal control violations to Divisional Accountant for handling.
Accounts Payable/Purchasing
Create check requests, procure approvals, scan and send to Peachtree City Office.
Communicate and correspond with USSE Operations AP staff to ensure timely process of vendor payments.
Collect purchasing documents (receiving documents & PO's) and files at main office.
Assist storeroom with receiving and inventory.
Human Resources
Reconcile signed time sheets for each pay period for each employee.
Ad Hoc Human Resources Reporting & Duties.
EHS
Support for employee safety meals and events.
Ad Hoc EHS Reporting & Duties.
Maintain safety records including training records, JSAs, safe work cards, etc.
What You Offer
Post-secondary degree in Business/Accounting/Finance is preferred
2-3 years of general accounting experience
Positive, proactive, detail oriented and driven to succeed
Effective organization, planning, implementation, and follow up skills
Excellent interpersonal and communication skills and ability to work effectively in a highly interactive team environment
Strong Microsoft
Excel skills
Willingness
to work a flexible schedule
Who We Are
Interfor is a growth-oriented forest products company, operating in all major forest products markets across North America. We offer one of the most diverse lines of wood products to customers around the globe, produced in safety-focused, world-class facilities. We strengthen and contribute to the local economies, build value for our employees and customers, and operate with world-leading sustainable forest management practices. We are proud to produce sustainable building materials that contribute to a healthy and sustainable future. Check out www.interfor.com to learn more about our approach to sustainability.
Interfor is one of the largest forest products companies in the world and we're growing in exciting directions. Come be a part of our success! #StartHereGoFar
What We Offer
Interfor builds value for our employees by providing a career where they can contribute, grow, and prosper. We offer a competitive salary, based both on what you bring to the role and benchmarked to market conditions. You'll also get a competitive benefits package including:
Group Benefit Programs (Employee Medical, Dental, Vision Plans)

Short Term Disability Insurance
Long Term Disability Insurance
Life and AD&D Insurance
Additional (Employee Paid) Life Insurance

HSA Medical Plan with Employer Match
Supplemental Insurance (Accident, Hospital & Critical Illness)
401(k) Matching Plan
Participation in our Employee Share Purchase Plan (ESPP)
Paid Vacation
Employee Assistance Program
We want you to grow your career with Interfor. With our industry leading training programs and track record of promoting from within, you'll have plenty of opportunities to 'Start Here. Go Far.' Check out our Employee Development Programs to learn more at www.interfor.com/careers.
We appreciate the interest of all applicants, however, only those selected for an interview will be contacted. All applicants offered a position must successfully complete a pre-employment drug test and background check. Interfor is an Equal Opportunity Employer building a capable, committed, diverse workforce. All qualified applicants will receive consideration for employment without regard to race, color, religion, sex, sexual identity, gender, national origin, protected veteran status, or disability.