Environmental, Health & Safety Manager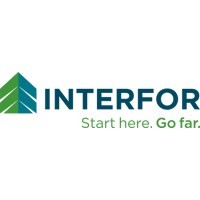 Interfor
Peachtree City, GA, USA
Posted on Tuesday, July 11, 2023
Environmental, Health & Safety Manager, Peachtree City, Georgia
When you join our team as a , you will be responsible for implementing and managing
world-leading safety and environmental programs at multiple mills across our
Southern Operations. This position will ensure compliance with all Interfor
environmental, safety and health policies and procedures, as well as OSHA, EPA,
DEQ, and other agency regulations. Work will include safety action plans, regulatory
training and compliance, emergency preparation and response, safety
inspections, incident investigations, root cause analysis and follow-up and
special projects.
What You'll Do
Provide leadership in health and safety by demonstrating and upholding all safe work rules, procedures, and practices, and addressing any unsafe acts and conditions as required.
Manage/Standardize Safety Policies and Procedures. Work with the divisions to improve safety policies and procedures to reduce at-risk acts or conditions. Ensure legislative compliance and due diligence. Ensure standardized reporting and follow-up.
Ensure standardized reporting for accident/incident investigations. Help support and provide feedback for the division's supervisors and safety committees in getting to the root causes of the accident/incident as well as ensuring follow-up actions are applicable and completed in a timely fashion. Assist during serious accidents/incidents.
Perform safety and environmental audits & inspections. Conduct safety inspections to identify at-risk conditions or behaviors and ensure the management of compliance with regulatory safety requirements. Support divisional safety committee's inspections and assist when required.
Oversee injury management program. Work with on-site injury management coordinators and HR to ensure workers return to work as quickly as possible.
Assist facility leadership with the development of short and long-term EH&S objectives, targets, strategies, and performance-based measures that prioritize and mitigate risks utilizing both leading and lagging indicators.
Ensure EH&S system elements are integrated into the line organization's responsibilities and expectations.
Maintain an environmental and safety training program, including safety orientation for new hires, transferred employees and annual training schedule for all regulatory and plant specific training.
Facilitate industrial hygiene monitoring program to include periodically required personnel and area monitor of atmosphere contaminants, such as, but not limited to wood dust, welding dust and metal fume, heat stress, and noise.
Accurately maintain all environmental, health, and safety files, permits, and records for the facility.
Lead the development of risk assessment methods/systems for anticipating, identifying, and evaluating hazards.
Effectively communicate Environmental, Health & Safety vision and performance to internal and external stakeholders.
Ensure all environmental permit requirements are completed on time and all required environmental reports are submitted before mandated deadlines.
Maintain environmental records as required by Interfor management, state, and federal law.
What You Offer
Bachelor's degree required. Preference for degree in safety, environmental, industrial hygiene, or related science.
Minimum 5 years of experience in Environmental, Health, and Safety.
Wood products or pulp and paper industry experience is preferred; industrial manufacturing safety experience is required.
Well-versed in EPA, DEQ, OSHA and related standards and regulations.
Experience working with environmental programs and permits including management of documentation and inspections.
Experience implementing and managing waste management programs.
Valid US State driver's license.
Commitment to high Safety and Environmental Standards.
Must have strong leadership, organizational, analytical, and problem-solving skills.
Excellent interpersonal and communication skills and ability to work effectively in a highly interactive/energetic team environment.
Detail and results oriented.
Ability to quickly adapt to new processes and different systems.
Ability to effectively communicate with employees, staff, and external parties.
Proven ability to investigate and evaluate safety conditions and incidents and make recommendations for workplace safety to conform to occupational safety standards.
Intermediate to advanced MS Office skills.
Who We Are
Interfor is a growth-oriented forest products company, operating in all major forest products markets across North America. We offer one of the most diverse lines of wood products to customers around the globe, produced in safety-focused, world-class facilities. We strengthen and contribute to the local economies, build value for our employees and customers, and operate with world-leading sustainable forest management practices. We are proud to produce sustainable building materials that contribute to a healthy and sustainable future. Check out www.interfor.com to learn more about our approach to sustainability.
Interfor is one of the largest forest products companies in the world and we're growing in exciting directions. Come be a part of our success! #StartHereGoFar
What We Offer
Interfor builds value for our employees by providing a career where they can contribute, grow, and prosper. We offer a competitive salary, based both on what you bring to the role and benchmarked to market conditions. You'll also get a competitive benefits package including:
Group Benefit Programs (Employee Medical, Dental, Vision Plans)

Short Term Disability Insurance
Long Term Disability Insurance
Life and AD&D Insurance
Additional (Employee Paid) Life Insurance

HSA Medical Plan with Employer Match
Supplemental Insurance (Accident, Hospital & Critical Illness)
401(k) Matching Plan
Participation in our Employee Share Purchase Plan (ESPP)
Paid Vacation
Employee Assistance Program
We want you to grow your career with Interfor. With our industry leading training programs and track record of promoting from within, you'll have plenty of opportunities to 'Start Here. Go Far.' Check out our Employee Development Programs to learn more at www.interfor.com/careers.
We appreciate the interest of all applicants, however, only those selected for an interview will be contacted. All applicants offered a position must successfully complete a pre-employment drug test and background check. Interfor is an Equal Opportunity Employer building a capable, committed, diverse workforce. All qualified applicants will receive consideration for employment without regard to race, color, religion, sex, sexual identity, gender, national origin, protected veteran status, or disability.